Ngo Kim Lai, the first person to grow caterpillar fungus in Viet Nam
(VOVworld) – Caterpillar fungus, considered to be a rare and precious medicine, grows mainly in Tibet, China. This expensive medicine is used to treat a number of serious diseases such as cancer and diabetes. Only a few countries with advanced biotechnology have successfully grown this type of fungus. Yet young Ngo Kim Lai of Vietnam has been growing caterpillar fungus since 2011 using simple tools.
23-year-old Ngo Kim Lai is now director of a mushroom company in Ho Chi Minh city, which produces edible mushrooms, caterpillar fungus, and other medicinal mushrooms. Lai is about to graduate from the Ho Chi Minh city University of Food Industry.
Lai was born in Phu Yen and settled in Ho Chi Minh city 5 years ago. He first studied foodstuff technology but then quit to pursue biotechnology. He began to research caterpillar fungus in 2011 because he found this herbal medicine interesting and profitable. Lai said: "The more I researched caterpillar fungus, the more interesting I found it. This precious medicinal mushroom is almost impossible to grow out of nature. It was very difficult to find mushroom spawns."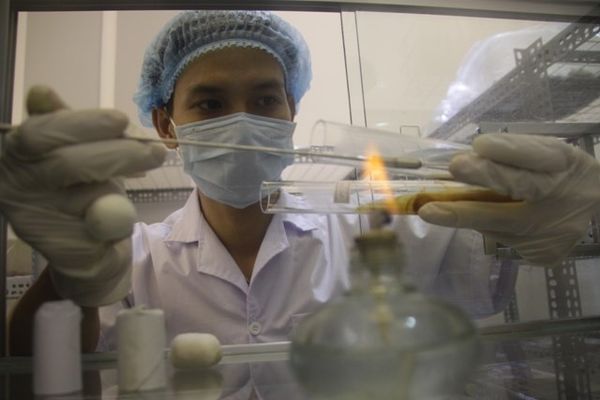 To find spawns of caterpillar fungus, Lai had to search on the Internet and made friends with several mushroom growers in China, the Republic of Korea, Thailand, and Singapore. He finally found a Japanese Microbial Genetic Bank that sells spawns of caterpillar fungus at 250 USD a variety. Lai asked his friends to buy 2 varieties for him. He turned his house into a lab and used his own money to buy and make biological tools. Lai said: "I failed the first time because I did not know appropriate transportation and preservation methods. I lost my investment and was very frustrated. I just gave it another shot and spent all my money on it."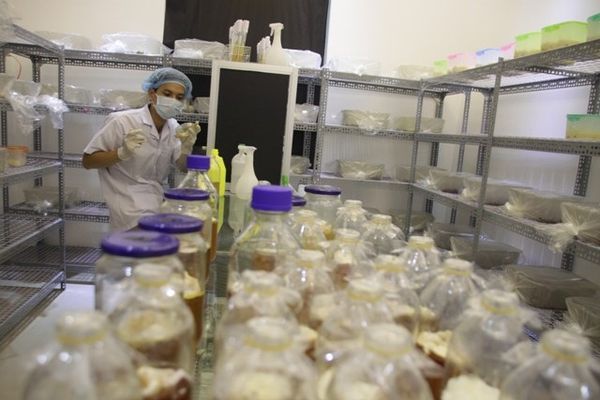 Lai did not have an oxygen concentrator so he had to shake the incubator every hour to create oxygen manually. Lai recalled: "It was a difficult week. I was very sleepy but I did not allow myself to fall asleep. I succeeded this time and began to create an environment for growing caterpillar fungus. I made thousands of tests and recorded all of them." Lai succeeded after a year and he could not express his happiness in words: "The caterpillar fungus was white before sprouting. It then turned pink-red. I could not believe what was happening before my eyes. My happiness grew with the fungus's development and I knew my experiment was a success."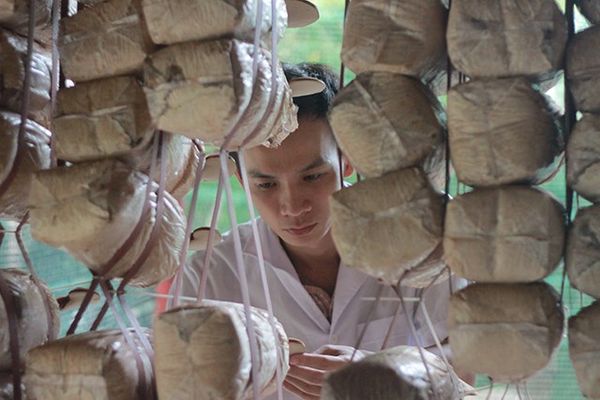 With this success, Lai said he did not regret his decision to pursue biotechnology 4 years ago: "It required a lot of patience to succeed. I will not be satisfied with this achievement but will continue to research."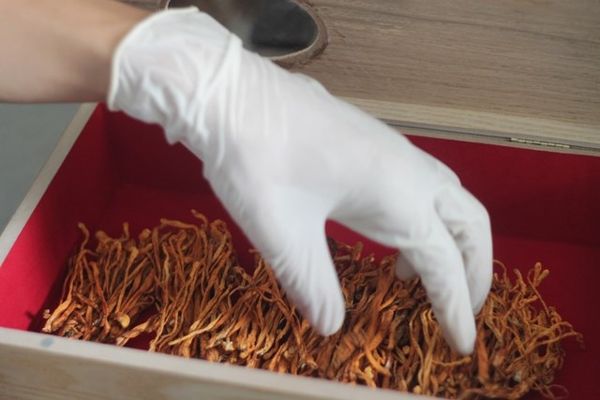 Lai and his brother tested the fungus at the Vietnam Institute of Dietary Supplements and his product had all the pharmaceutical characteristics of a natural caterpillar fungus. Thanks to the support of the parents of one of his students, Lai and his friends set up a mushroom company. Lai was the first person to register the caterpillar fungus growing process in Vietnam. Lai said he will soon release the first made-in-Vietnam caterpillar fungus products to the market.
VOVworld